­[page 562:]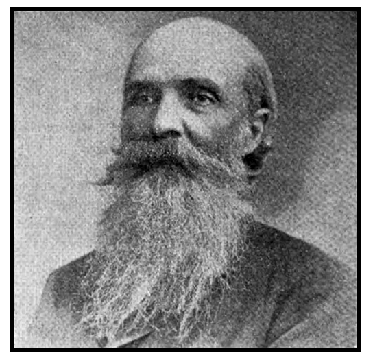 JOHN F. CARTER, M. D., OF RICHMOND, VA.
A FRIEND OF EDGAR ALLAN POE
EDGAR POE'S LAST NIGHT
IN RICHMOND
I BECAME acquainted with Mr. Poe during his last visit to Richmond, in 1849, at Duncan Lodge, the home of our mutual friend, Mrs. Jane Mackenzie, and of Poe's sister, Rosalie. He had his head-quarters at the old Swan Tavern, once a fashionable hostelrie, but at this date patronized by plain, respectable people of moderate means. Here he lodged and took his meals, though his time was spent in visiting his friends, chiefly at Duncan Lodge, where as a boy and youth he had been much at home and was always welcome.
It was at Mrs. Mackenzie's that I first heard Poe recite, at her request, "The Raven" and "Annabel Lee," only the family being present. From an unusually lively mood he lapsed at once into a manner, expression, and tone of voice of gloomy and almost weird solemnity, gazing as if on something invisible to others, and never changing his position until the recitation was concluded. It happened that he had just before requested of Mrs. Mackenzie the loan of a sum of money, which request she was for the time unable to comply with; ­[page 563:] and she now said to him, "Edgar, what do you think of giving a public recital of those poems? It would probably prove a financial success." The result was that about a week later there appeared in the city papers a notice that on a certain evening the poet would give a recitation of his own two favorite poems in the Exchange concert room, tickets to be had at a certain book-store. Over two hundred of these were printed, the charge of admission being fifty cents each.
On the appointed evening I, then a young man of twenty-four, accompanied Mrs. Julia Mayo Cabell and another lady, both warm personal friends of Poe from his childhood, to the place of the proposed recitation. We arrived some moments after the appointed time, and, to our surprise, found, instead of a full audience, but nine persons assembled, we, together with the usher, making thirteen in number. Some time elapsed before Poe made his appearance, when he took his place on the platform, bowed, and, resting his hands on the back of a chair, recited "The Raven" and "Annabel Lee," but in a mechanical sort of way, and with a total lack of the weird and gloomy expression which had given them such effect at Mrs. Mackenzie's. On concluding he again bowed and abruptly left the platform.
The proceeds of this experiment was six dollars, in consideration of which, Mr. Boyden, proprietor of the Exchange, would make no charge for the use of the hall, lights, and attendance.
On our return home the ladies with me, and one or two who joined us, commented upon the ill-omened number of thirteen, and also expressed much indignation at the apathy of the Richmond people as regarded Poe. Mrs. Cabell, however, attributed his failure in this instance to the fact that at this season, in the month of August, the higher social and more educated classes had not yet returned from the mountain and sea-side resorts; and this may have been the true explanation, since Poe's later "Lecture on the Poetic Principle" met with greater success. I was out of town at the time of its delivery, but am informed by Mrs. Susan Archer Weiss, who was present, that on that occasion there was a very fair audience composed of Richmond's representative society, and that Mr. Poe appeared in unusually good spirits. But the tickets were not five dollars each, as stated by a Reverend Bishop, nor did Poe on the proceeds go to New York on a spree.
Although Poe, with his proud sensitiveness, must have keenly felt the failure of his first attempt, he was never known to allude to that evening's performance except to Mrs. Mackenzie.
That Poe was not appreciated in Richmond was evident on this visit, for though he had warm friends who delighted in honoring him socially, his early record had left in the minds of the citizens generally a strong prejudice against him. Moreover, his style of writing, in contrast with such established models as Bryant and Longfellow, had ­[page 564:] not then become popular, and even "The Raven" was pronounced by a certain class of high-standing but prosaic citizens "fantastic and affected." Several of these, known to the writer, had been schoolmates of Poe, who even in his boyhood possessed the gift of a keen wit and sarcasm, with which he mercilessly avenged any wrong or slight to himself. As an instance of this I have frequently heard Mr. John Mackenzie repeat some lines caricaturing a certain young society man whose arrogant airs had incurred Poe's displeasure. So keen was the sarcasm and ridicule that the subject of it became the laughing-stock of the whole city and could not appear on the street without being pointed out as "Don Pompiosa." Still, no one knew who was the author of the lines until it was unwittingly revealed by Poe himself, who, it may be remarked, was at that time only a boy of perhaps sixteen. One evening about dusk, passing the fashionable boarding-school of Miss Jean Mackenzie, he joined a group of her young ladies who were seated on the piazza discussing the lines in question and wondering who could be the author. Poe disclaimed all knowledge of them; when one of the girls observed that she had a copy of them about her, and requested Poe to read them, saying, "Edgar, you have good eyes; see if you can make out this writing in the dusk, for I cannot." He took the paper and read it off glibly with appropriate emphasis and several corrections; whereupon the young lady exclaimed, "Now, Edgar, I know that you must have written those lines; and you need not deny it." He did not deny it; and the finale of the matter was that the young man in question found it expedient to change his abode from Richmond to another city. It was thus that Poe made enemies, in even his boyhood; nor can he be cleared from the charge that at both that time and in his maturer years such attacks were made with malice prepense.
I have heard from Mr. Thomas Mackenzie and others of Poe's early friends many stories of his marvellous athletic powers when a boy and youth. Professor Robert Saunders, late of William and Mary College, told me that he was one of the party which accompanied Poe in a boat on his famous swim from Richmond to Warwick, and that so far from his appearing fatigued or exhausted, they had to force him into their boat to prevent his attempting to return in the same manner. I also heard Poe himself, one evening at Duncan Lodge, state to Mrs. Mackenzie and Dr. George Watson that he had on the previous day jumped a certain number of feet in three flying leaps; and on their questioning the accuracy of his measurement offered to repeat the performance, which he did to the satisfaction of the witnesses. An immediate search among the sporting magazines, both foreign and domestic, revealed the fact that Poe had actually exceeded the best jump then on record by a distance of eight and a half inches. His form, though ­[page 565:] rather slight, was compact, muscular, and perfectly proportioned, and his movements active and graceful.
I will here state a fact of which Poe's biographers, one and all, appear to have been ignorant, — that Edgar Poe was never "adopted" by the Allans, nor his sister Rosalie by Mrs. Mackenzie. This I had from both Mrs. Mackenzie and my mother, who were for many years intimate with each other and with the first Mrs. Allan. The children were simply taken in charity, to be cared for until claimed by their relatives, who, already having charge of the oldest boy, Henry, were by no means anxious to be burdened with the others. A considerable time was spent in correspondence regarding this matter, — when Mrs. Allan, having become attached to little Edgar, offered to keep him, and Mrs. Mackenzie, who had a large family of her own, in pure charity allowed the little girl to remain an inmate of her home, to be brought up with her own children. Poe therefore never had any legal claim on Mr. Allan as either his ward or adopted son, his position in the family depending simply upon the latter's pleasure; neither was he brought up with the understanding that he was to be sole heir to his benefactor's estate, Mr. Allan's intention being to establish him in some business which would afford him an independent support. But Poe possessed neither talent nor inclination for business, and though always liberally supplied with money, his reckless extravagance at times greatly excited Mr. Allan's anger. It was reported in Richmond that one amount which the latter was called upon to pay, consisting mostly of "debts of honor," exceeded three thousand dollars. It was not this, however, which caused the breach between Poe and his benefactor, but the former's disrespect to Mr. Allan's second wife, whom he had but recently married. It seems that when Poe returned home from the University he was dissatisfied with certain changes which the new mistress of the house had ordered in regard to his accommodations, and in an interview with her expressed himself in an offensive manner, and this being reported by the lady to her husband, the latter ordered him to quit the house, which he at once did. Poe's friends always warmly defended him in this matter, maintaining that he had received great provocation.
I had not seen Poe for some days, when he one evening, about half-past nine o'clock, called at my office, which, being on Seventeenth and Broad Streets, had afforded him a half-way resting-place between Duncan Lodge and the residence of Mrs. Shelton, on Church Hill, during his brief engagement to that lady. As was well known to his intimate friends, the engagement was broken off before he left Richmond, though whether afterwards resumed is not certain. On this evening he sat for some time talking, while playing with a handsome Malacca sword-cane recently presented me by a friend, and then, abruptly rising, said, "I think I will step over to Saddler's (a popular restaurant in the neighborhood) ­[page 566:] for a few moments," and so left without any further word, having my cane still in his hand. From this manner of departure I inferred that he expected to return shortly, but did not see him again, and was surprised to learn next day that he had left for Baltimore by the early morning boat. I then called on Saddler, who informed me that Poe had left his house at exactly twelve that night, starting for the Baltimore boat in company with several companions whom he had met at Saddler's, and giving as a reason therefor the lateness of the hour and the fact that the boat was to leave at four o'clock. According to Saddler he was in good spirits and sober, though it is certain that he had been drinking and that he seemed oblivious of his baggage, which had been left in his room at the Swan Tavern. These effects were after his death forwarded by one of Mrs. Mackenzie's sons to Mrs. Clemm in New York, and through the same source I received my cane, which Poe in his absent-mindedness had taken away with him.
In person Poe reminded me somewhat of Stephen A. Douglas, though in face, form, and expression he much more strongly resembled Edwin Booth. Although I frequently met him during this last visit to Richmond, and knew of his occasional lapses from sobriety, I never saw him in the least under the influence of liquor, and was told that not even in his moments of dissipation was he known to use language which could offend the most fastidious. To me he appeared ever the pleasant and agreeable companion and the refined and polished gentleman.